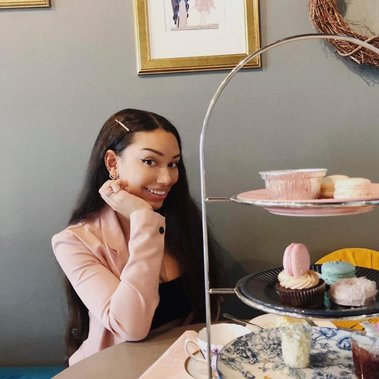 Tasha Antonellis is a visual artist and designer with a B.DES based in Toronto Canada. Her focus is creating fun and engaging work, driven to fill and exceed the goals of her clientele. Her personal goals are to use art and design to better and educate the world in any way she can, whether through accessibility, diversity, awareness and more.
She is experienced in many digital softwares such as the Adobe creative suite and Microsoft softwares. She creates all forms of design including book design, typesetting, logographic and typographic work, coding/web design, branding, advertising, marketing, and designing for print.
She comes from a visual art background, and can create many different types of artworks in multiple media with a focus on hyperrealism works in graphite and charcoal. She is also experienced in tattoo design and bringing ideas into original illustrations. She also enjoys photography, and can fully operate a DSLR camera, studio lighting such as tungsten and strobe, and can do a wide range of retouching and photo manipulation in Adobe lightroom and photoshop. She enjoys being an all-around creator and designer and is very passionate about her work. CV available upon request.
Ability to work in a fast-paced environment
Presentational skills
Ability to conceptualize and use design strategy to create a design process
Leadership

Creative problem solving
Client management + Customer service
Communication skills
Ability to work collaboratively in a team