As a person living with chronic invisible illness and disability, I decided to create a thesis focusing on raising awareness regarding invisible illness & disability in order to reform the definition and image of the disabled body.
My work aims to educate people about some of the symptoms and conditions of invisible illness & disability
Design tools:
Adobe Illustrator

Adobe Photoshop
Adobe After Effects
Adobe InDesign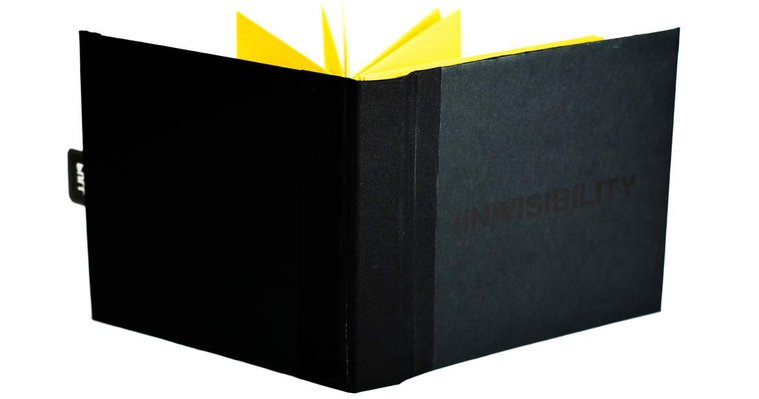 IN(VISIBILITY): A book
An entirely handmade and hand-bound interactive experience. The book features Hardcover-concealed spiral binding, holding 9 pages of analog animation. The covers and pages of this book were hand cut, glued, and pressed. The book describes and visualizes symptoms of invisible illness and disabilities.
Video showcasing some of the animations